Learn what you want – when you want – and at your own pace! Our learning platform helps you take control of your career by building the right skills at the right time.
Access thousands of expert-authored courses covering the latest in occupational safety training, continuing education, and certifications.
All courses have interactive multimedia content that helps students learn faster and retain the information longer.
Courses designed and written by the top experts in their fields.
Get huge discounts by enrolling and training all your employees.
24 hour support for any course: search the knowledge base, submit a ticket, chat, e-mail, or phone.

As we transition to warmer temperatures, it's important to revisit your workplace's Heat Stress Prevention Program to ensure your employees are equipped to combat...

Understanding the potential harm caused by working in high temperatures is only the first step when it comes to protecting your employees. The next...

On average, a non-fatal injury crash at work that involves distraction costs an employer $72,442. The National Safety Council states that the leading cause of workplace death is motor vehicle crashes, and estimates one-quarter of those crashes involve cell phone use.

Did you know OSHA has a free and confidential on-site small business consultation program to help companies identify and address hazards? Priority is given to high-risk industries like construction.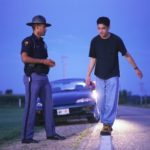 OSHA has rolled out its "Safe and Sound Campaign" initiative, which asks employers to review their safety programs and identify areas for improvement, according to the agency.