Learn what you want – when you want – and at your own pace! Our learning platform helps you take control of your career by building the right skills at the right time.
Access thousands of expert-authored courses covering the latest in occupational safety training, continuing education, and certifications.
All courses have interactive multimedia content that helps students learn faster and retain the information longer.
Courses designed and written by the top experts in their fields.
Get huge discounts by enrolling and training all your employees.
24 hour support for any course: search the knowledge base, submit a ticket, chat, e-mail, or phone.

As we transition to warmer temperatures, it's important to revisit your workplace's Heat Stress Prevention Program to ensure your employees are equipped to combat...

Understanding the potential harm caused by working in high temperatures is only the first step when it comes to protecting your employees. The next...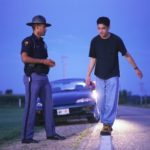 OSHA has rolled out its "Safe and Sound Campaign" initiative, which asks employers to review their safety programs and identify areas for improvement, according to the agency.
OSHA has issued a final rule to prevent chronic beryllium disease and lung cancer in American workers by limiting their exposure to beryllium and beryllium compounds.

OSHA revised the requirements and procedures for certified instructors in OSHA's Outreach Training Program in 2017.