Severe winter weather can not only disrupt or shut down business operations, but can threaten worker safety and attendance.
A winter weather emergency policy should be part of a comprehensive emergency preparedness program that gives employees guidelines on what to expect during severe weather events.
The policy should clearly lay out the roles and responsibility of the people who prepare the company for bad weather, which would include notifying employees, setting up automated messages, alerting customers and establishing virtual access to the office.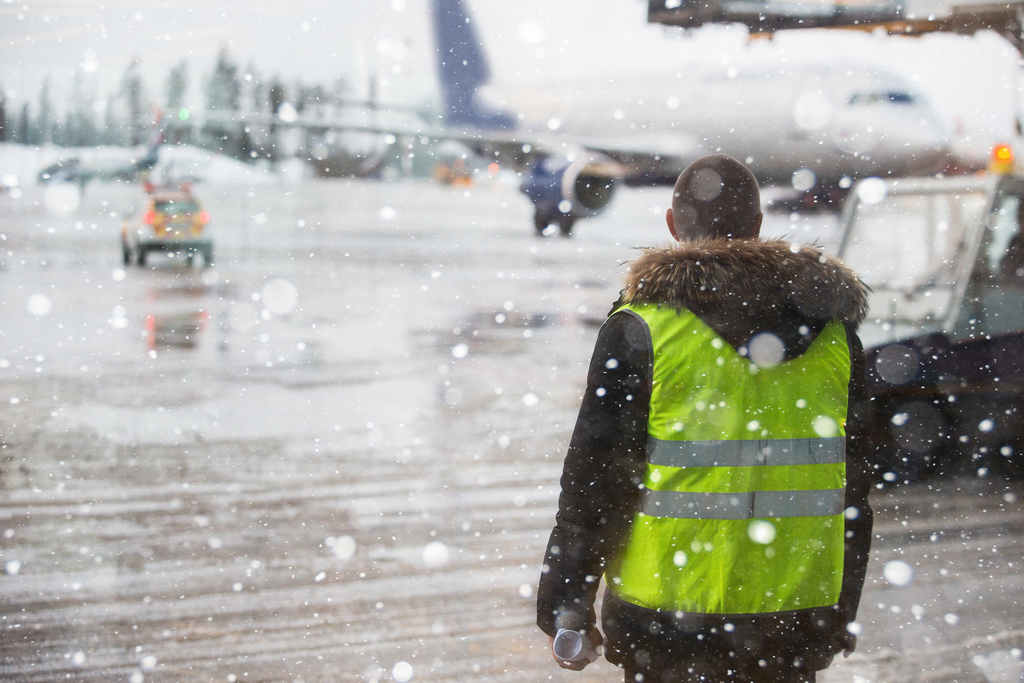 Your unique business operations will drive what's needed in your inclement weather policy.
For example, a hospital must have appropriate medical staff on site – 24 hours a day, 7 days a week. A retail bank, with operating hours of Monday through Friday, 8 a.m. to 5 p.m., will have totally different staffing requirements.
Regardless of such policies, you'll need to be prepared ahead of time and also follow federal, state and local rules and regulations.

OSHA Outreach Training 10hr/30hr
Know Your Rights – Under Federal law, you are entitled to a safe workplace. Training also plays a key role in the prevention of accidents.
OSHA Accepted Provider
DOL Plastic Card Shipped Within 2 Weeks
Reg. Price: 10hr: $89 - 30hr: $189
Enter Promo Code "osha15off" at Checkout
Have a Plan of Action
First, determine what severity of winter weather will be the cutoff for your organization. Is it a certain amount of snow or ice, is it when city officials announce unsafe travel conditions, or is it when city schools are closed?
Also, be explicit in your weather policy and include expectations about what employees should do in different scenarios.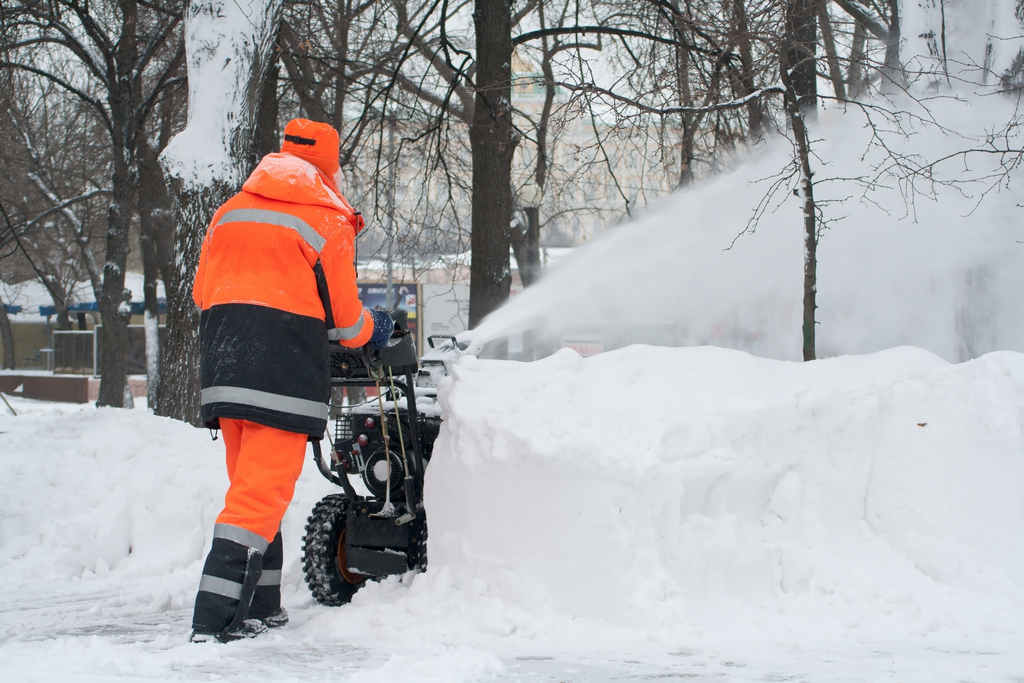 Bad-weather policies should include what is expected from an employee in case bad weather results in unsafe travel conditions or school closures, which often impacts employee attendance.
The policy should determine if work can be completed from home and clearly communicate when an employee can expect to receive an email or phone call on business closure.
Most importantly, the policy should clearly lay out the roles and responsibility of the people who prepare the company for bad weather, which would include notifying employees, setting up automated messages, alerting customers and establishing virtual access to the office
Remember the Law
The Fair Labor Standards Act (FLSA) dictates whether a company is obligated to pay employees if the business is closed due to inclement weather.
Under the FLSA, employers are not required to pay non-exempt employees for time in which no work was performed. Some states, however, have "report-in pay" laws, which say some non-exempt employees must be paid if they make it to work and are later sent home.

Emergency Action Plan (EAP)
A workplace emergency is a serious situation that threatens workers, customers, or the public; disrupts or shuts down operations; or causes physical or environmental damage.
An emergency action plan (EAP) is a written document required by particular OSHA standards. [29 CFR 1910.38(a)] The purpose of an EAP is to facilitate and organize employer and employee actions during workplace emergencies.
Well developed emergency plans and proper employee training (such that employees understand their roles and responsibilities within the plan) will result in fewer and less severe employee injuries and less structural damage to the facility during emergencies.
A poorly prepared plan, likely will lead to a disorganized evacuation or emergency response, resulting in confusion, injury, and property damage.
To view OSHA's EAP Checklist, click HERE.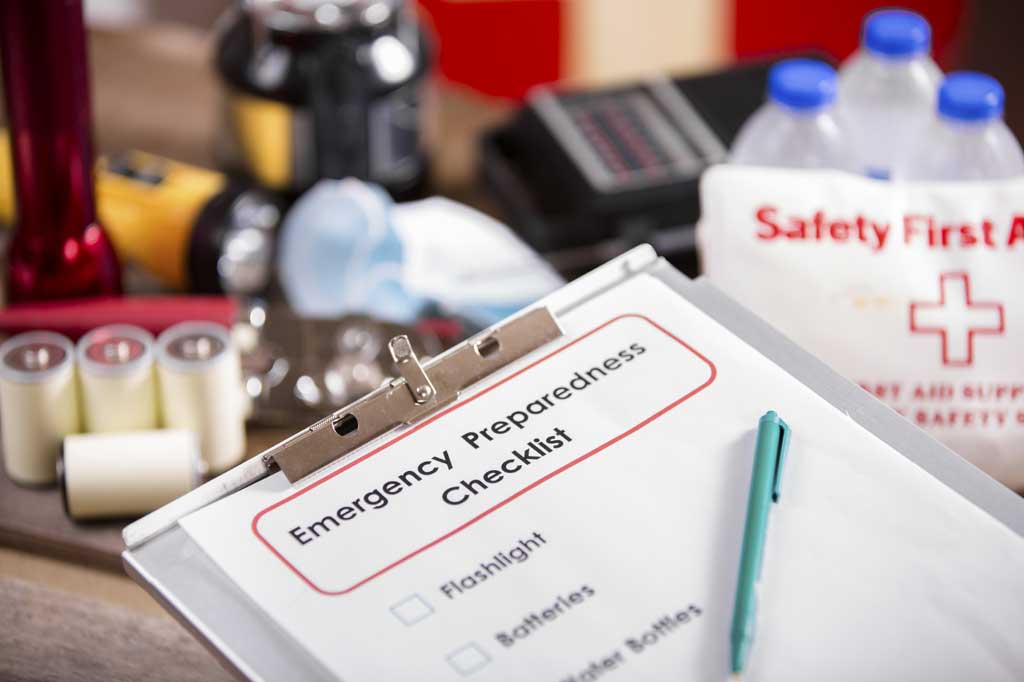 What type of training do workers need?
Educate workers about the types of emergencies that may occur and train them in the proper course of action. The size of the workplace and workforce, processes used, materials handled, and the availability of on-site or outside resources will determine the specific training requirements.
Ensure that all workers understand the function and elements of the emergency action plan, including types of potential emergencies, reporting procedures, alarm systems, evacuation plans, and shutdown procedures.
Discuss any special hazards on site such as flammable materials, toxic chemicals, radioactive sources, or water-reactive substances.
Identify and communicate to workers specifically who will be in charge during an emergency to minimize confusion.
Topics for worker emergency training:
Individual roles and responsibilities;
Threats, hazards, and protective actions;
Notification, warning, and communications procedures;
Means for contacting family members in an emergency;
Any special tasks that workers may be called upon to perform during an emergency (if applicable);
Evacuation, shelter, and accountability procedures;
Location and use of common emergency equipment;
Who is authorized to perform emergency shutdown procedures (if any);
First-aid procedures;
Protection against bloodborne pathogens (also see the Bloodborne Pathogens standard, 29 CFR 1910.1030);
Respiratory protection (also see the Respiratory Protection standards, 29 CFR 1910.134 and 29 CFR 1926.103); and
Methods for preventing unauthorized access to the site.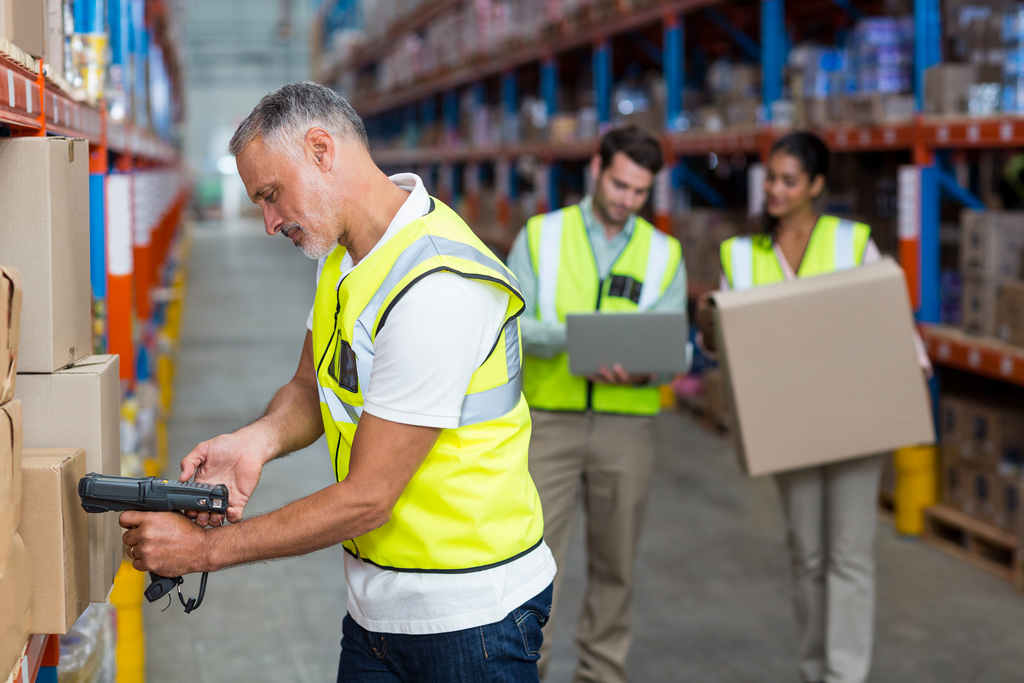 How often to train workers?
Review the plan with all workers and consider requiring annual training on the plan. Also conduct training after:
Development of the initial plan;
Hiring of new workers;
Introduction of new equipment, materials, or processes into the workplace that affect evacuation routes;
Reassignment of workers or changing their job duties;
Change of layout or design of the facility; and
Revision or updating of emergency procedures.
Additional Resources